How to Avoid Distraction During the World Cup: Part 2
With the FIFA World Cup around the corner, there has been increased attention to concerns of lost productivity within the workplace.
To illustrate the reality of decreased employee productivity, InsideView released statistics after the 2010 World Cup that revealed the U.S. economy lost $121.7 million, due to the millions of American employees viewing the game during work hours.
…after the 2010 World Cup that revealed the U.S. economy lost $121.7 million, due to the millions of American employees viewing the game during work hours.
Once again, it is no secret that working individuals are going to be eager to watch the World Cup during work hours, therefore finding a way to safely monitor employees online activity will be imperative to maintaining efficient employee productivity. Furthermore, not only is there a concern of decreased employee productivity, but the online streaming sites that employees may use to watch the World Cup can open the door to cybercriminals. Thus, the goal for companies during the World Cup rename.should not be to entirely ban access for employees who want to stream the game, and rather take action to ensure they have proper web filtering in place allowing organizations to closely monitor and control the access their employees have and when.
In order to ensure employees are not distracted during work hours, Netsweeper can provide active visibility into real-time network traffic, enabling organizations with the strongest and most reliable web filtering security. We can set up preferences to manage access to any and all sports related URLs on devices within the organization as well as all employee-owned devices connected to your company network. Furthermore, the use of mobile and digital devices has increased significantly in the last few years within the workplace permitting easier access to social media, which will be especially distracting while the World Cup is taking place. By deploying Netsweeper, companies can effectively control and manage the use of popular social media applications such as Facebook, YouTube, Instagram, and Twitter by applying policies that customize the access to these sites in order to prevent the risk of any cyber security breaches that are commonly achieved through social media platforms. Hence, this is not to say that employees are entirely restricted to viewing the World Cup, as Netsweeper allows IT managers to administrate social media streams during game times, keeping employees happy while ensuring productivity is not decreased.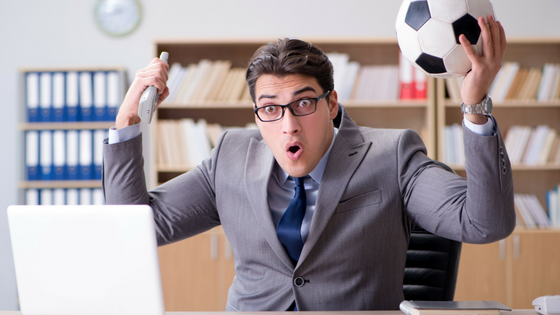 Without properly managing the access employees have to social media applications, online networks and streaming sites, businesses are susceptible cyber attacks, thus putting sensitive and private company information at risk in addition to lost employee productivity. By deploying a reliable and secure web filtering with Netsweeper, we can assist your business in safely monitoring the online activity of your employees to keep all counterparts satisfied.