In recent years, there has been a growing concern about the impact of digital media on student mental health. Students are more connected than ever before and face increased pressures to perform well in school and social situations. The rise of cyberbullying, sexting, and other negative online behaviors is causing many educators to consider how they can help students maintain healthy mental states. One approach that is gaining popularity among schools is content filters for their internet connections. 
Mental Health and Content Filters
While content filters are effective at blocking inappropriate sites, they also help prevent cyberbullying by preventing students from accessing websites that are known for spreading hate speech or encouraging people to commit suicide or self-harm. According to the National Academy of Medicine, cyberbullying can cause depression, suicidal ideation, and suicide attempts in victims; it also causes anxiety in bystanders. The same report highlights that teens are more likely than adults to experience cyberbullying on social media sites like Facebook and Instagram. 
By keeping these types of websites blocked off and inaccessible during class time, you can reduce your risk of having issues with bullying among your student body. As a result, many schools implement content filters on their networks to protect students from offensive content that could lead to bullying and poor mental health.  
Addressing Mental Health Through Content Filters
Content filters are a tool that can help schools address mental health and create a safer, more positive learning environment. Content filtering software can also promote kindness and respect, as well as digital citizenship. But when they're online, it's important to remember that not all content is created equal. Many social media sites feature shocking videos or images that may be upsetting or harmful for young people to see—and these kinds of things aren't just found on social media sites like Facebook or Instagram: they're also on YouTube, and video streaming platforms. With so much out there in cyberspace that could harm young people if viewed without adult supervision, it's no wonder educators and teachers feel overwhelmed about how best to keep their students safe online. 
Netsweeper
Content Filter Helps Schools Improve Mental Health
By implementing Netsweeper's content filter, schools can filter out harmful websites from their network, which in turn prevents students from accessing those sites. Netsweeper's nFilter is the industry's most comprehensive database of harmful content, based on over 22 years of web indexing. We provide real-time analysis, filtering and blocking of online content to keep students safe. Netsweeper's filtering solution is the most effective when it comes to blocking harmful websites working inside the browser to prevent users from accessing inappropriate or dangerous sites. As a result, this can increase student safety of their students while also improving their overall mental health.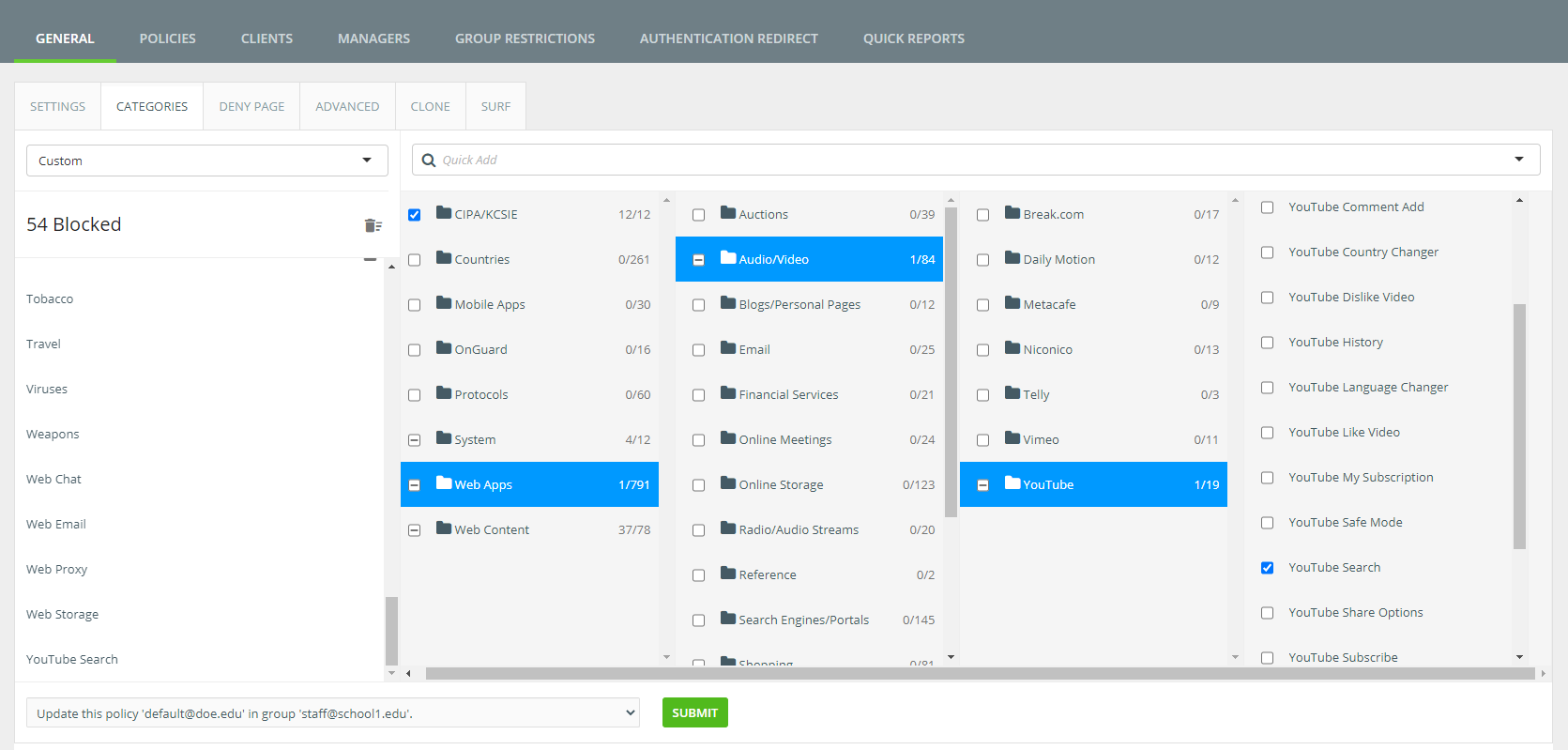 Content Filtering to Improve Mental Health
While there is still much to be done, content filters can be a helpful tool for schools looking to improve student mental health. With digital media becoming such an integral part of society and impacting our lives in so many ways, it is important that we take advantage of all the tools at our disposal. Content filters are just one example of how we can address mental health issues through technology. 
 To find out more about the Netsweeper solution and how we can protect your schools and students' mental health request a demo with one of our specialists today! 
Check Out Our Other Blogs on Web Filters for Schools