As we bid farewell to 2021 and get ready to ring in the new year with our loved ones, many of us make pledges to eat healthier, work out more, or learn a new skill. As we welcome January, the month for new beginnings, it's important to include children's wellbeing in our resolutions as they are still young enough to develop quality habits. With children spending an outrageous 7.7 hours a day glued to a screen, making a commitment to protect your child's online life is a must! 
In light of the surge of new COVID-19 cases resulting from the emerging Omicron variant, there is a good chance many students will go back to remote learning come January 2022. As mentioned in previous blogs, it is evident that screen time affects children's: mental health and self-esteem, chances of being cyberbullied, vulnerability to online predators and much more.  
Parenting is tough, and more so during the pandemic. Struggling with isolation, uncertainty, working from home and children's remote learning… adding parental monitoring of children's digital devices to the list is just too much. Netsweeper's nClient, part of the Netsweeper Education Ecosystem, works with the Netsweeper central platform to extend web filtering and digital monitoring to student devices, ensuring they remain protected when they leave the school's network. This allows parents, educators and safeguarding leaders to remain confident that students will not browse to harmful or dangerous material when they take their devices home.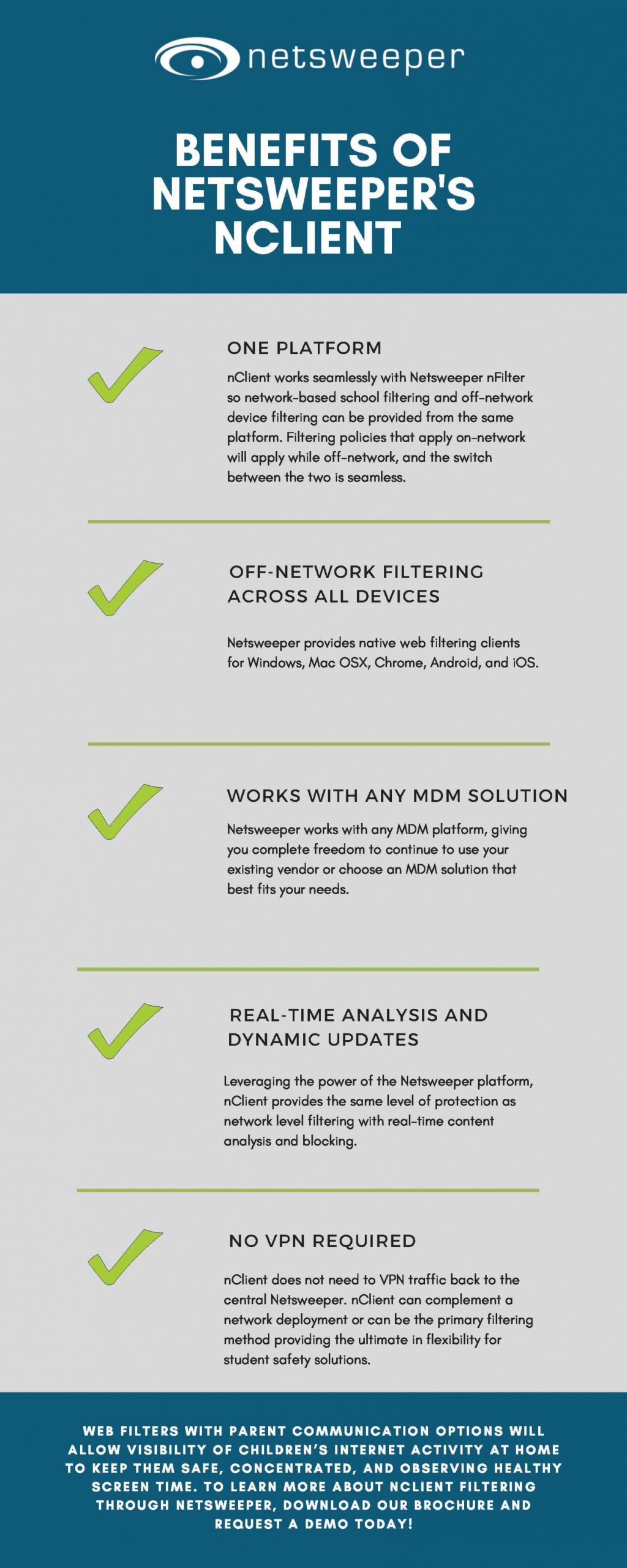 Web filters with parent communication options will allow visibility of children's internet activity at home to keep them safe, concentrated, and observing healthy screen time. To learn more about nClient filtering through Netsweeper, download our brochure and request a demo today.