BETT UK is coming up at the end of March in London. Running from March 29th-31st, 2023, this event is the biggest education technology exhibition in the world to spark ideas, create connections and accelerate trade in order to drive impact and improve outcomes for teachers and learners alike. If you haven't registered yet, you can do so here.
Netsweeper is looking forward to attending once again and our team would like to meet with you! Our CEO Perry Roach, UK Division Manager Nick Levey, Business Development Managers Craig Butler and Tenzin Yeshe, Sales Engineer Simon Pascoe, Manager of System Engineering and Support Paul Mavis, System Engineers Harris Ghulam, VP of Marketing John Robb, and COO Aleksandar Todorovic will be in attendance at Stand SL31. Enter for your chance to win an Apple Watch Ultra here.
Booth hours are as follows:
Wednesday 29th March 1000hrs – 1800hrs
Thursday 30th March 1000hrs – 1800hrs
Friday 31st March 1000hrs – 1700hrs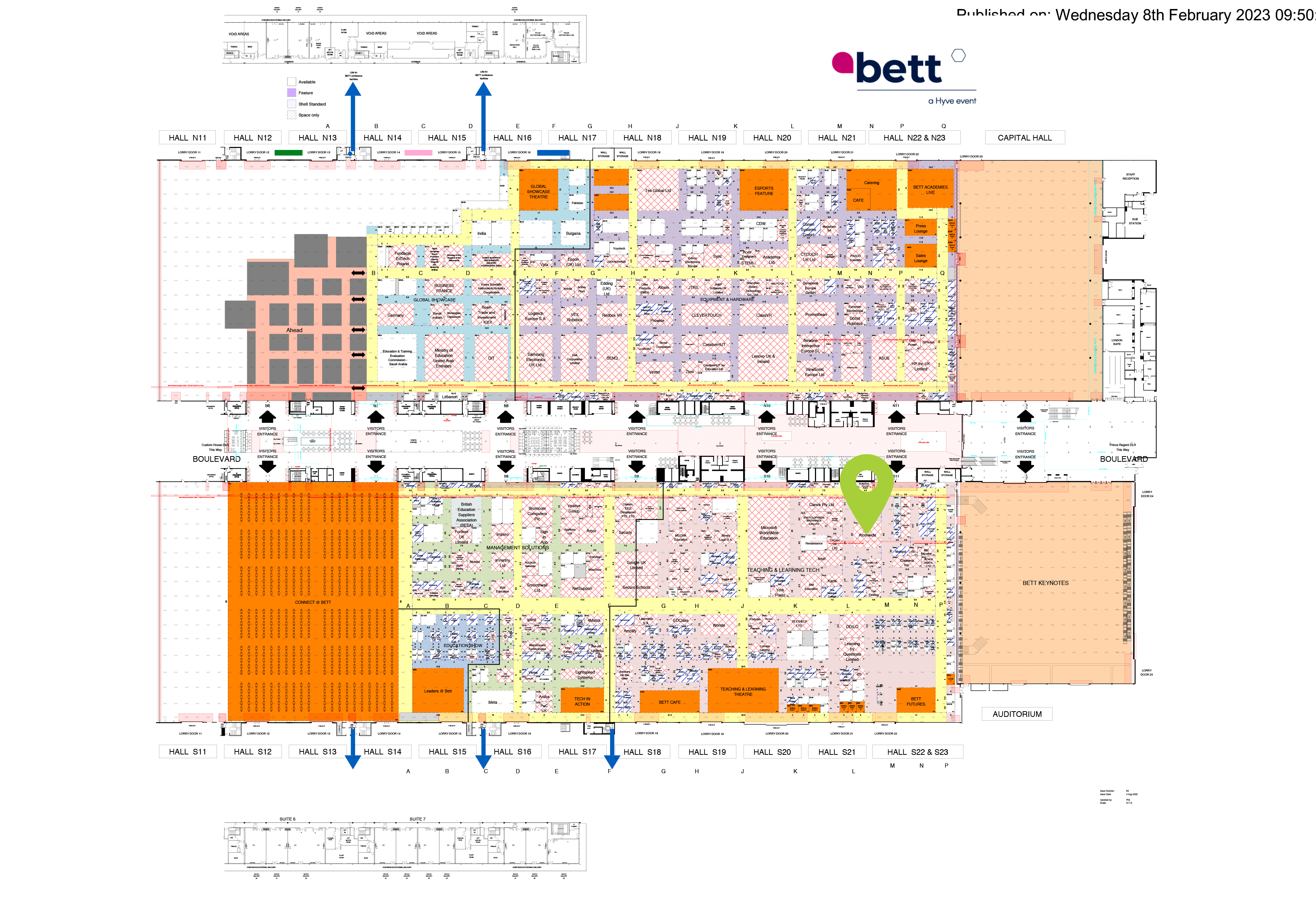 With pupils spending an increasing amount of time online, education technology has become more important than ever — especially when it comes to pupil safety and mental health. Netsweeper's premier Digital Safety Monitoring product, onGuard, uses active system monitoring, including optical character recognition, to detect user activity and send alerts if potential risks are identified. Fully integrated with the core nFilter platform, onGuard works online and offline, scanning internet content, desktop content, and user-submitted data in real time. Plus, it records at risk activity for case tracking and escalation processing via the onGuard dashboard. To provide realistic context, this information is then reviewed in-person for evaluation, decision-making, or intervention.
If you are unable to attend BETT, but still want to learn more about ensuring online pupil safety with Netsweeper, you can request a demo with our solution experts at your convenience.