AI-Detected, Human-Verified Digital SafeGUARDING
onGuard+ is Netsweeper's Student Protection Solution and Safety Monitoring Service, developed to provide real-time, proactive digital safeguarding to schools and Multi-Academy Trusts. To accurately determine who's at risk, onGuard+ uses active system monitoring, including optical character recognition, to detect user activity and send alerts if potential risks are identified. To provide realistic context, this information is then reviewed in-person for evaluation, decision-making, or intervention. Fully integrated with the core nFilter platform, onGuard+ works online and offline, scanning internet content, desktop content, and user-submitted data in real time. Plus, it records at risk activity for case tracking and escalation processing via the onGuard+ dashboard.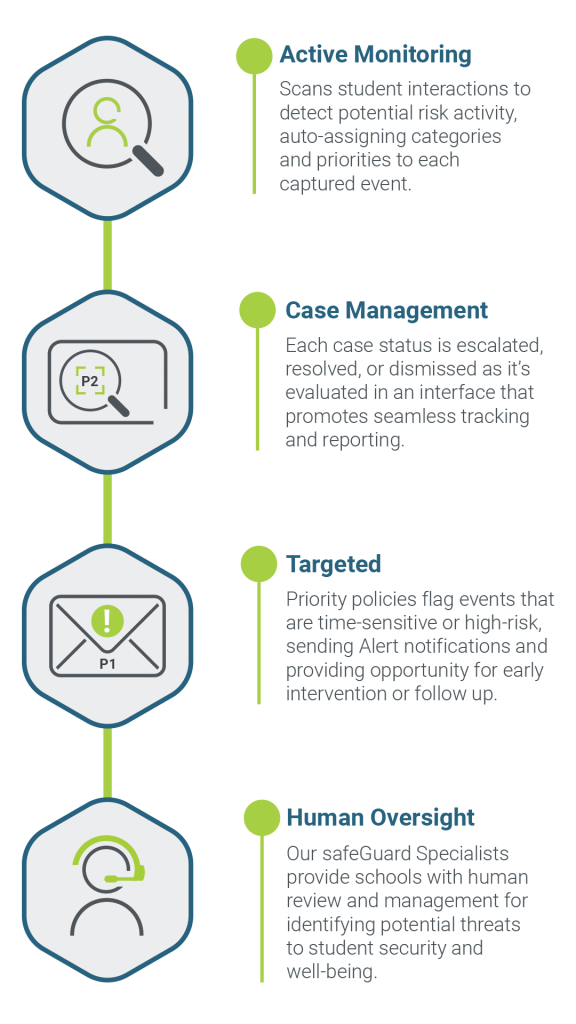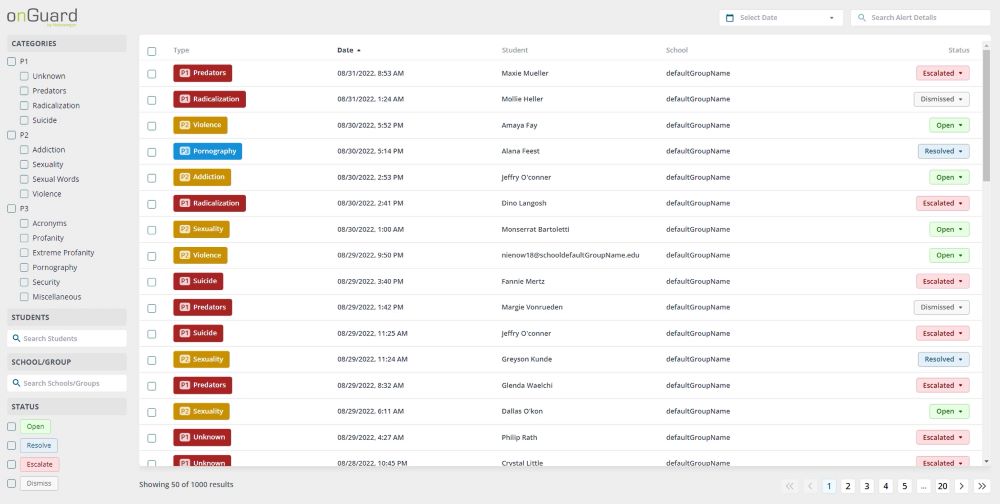 Don't Take Our Word For It. Take Theirs.
Trusted by Customers Worldwide
"With onGuard+ human review, we can now focus our energy on real issues and not chasing false positives… a great relief for our staff!"
---