Life is busy, especially with kids, and dinner time is a chance to spend quality time as a family. While mealtimes provide an opportunity to have everyone together, they are regularly interrupted by devices at the dinner table, often those brought home from school. A study conducted by Wakefield Research found that 98% of parents surveyed agreed that disconnecting at mealtimes helps improve family bonding but this research also revealed that nearly half of parents can't remember the last time they had a screen-free dinner time with their family.
Parental Controls
Many parents use parental control setting on their kid's devices to help manage online activities and usage, including website blocking, filtering content, or enforcing Safe Search. These types of controls are designed to help set internet limitations and protect children from inappropriate online content. Even with parental controls in place, it can still be really tough to manage what kids are doing and for how long.
"Pause" Devices for Screen Free Dinner Time
Parents want to feel empowered when it comes to their kid's internet use. While parental controls allow them to specifically monitor devices and online activities, in some cases, parents want the option to just turn it off without having to take it away. The ability to "pause" devices for dinnertime, provides quality family time without intrusive devices getting in the way.
Netsweeper's Parent Portal
In addition to a family's at-home devices, kids often take school devices home, where they can be used for both schoolwork and play. Classroom devices are managed by the school while in-network, but when they are taken home parents should have the ability to manage the devices to best suit their needs.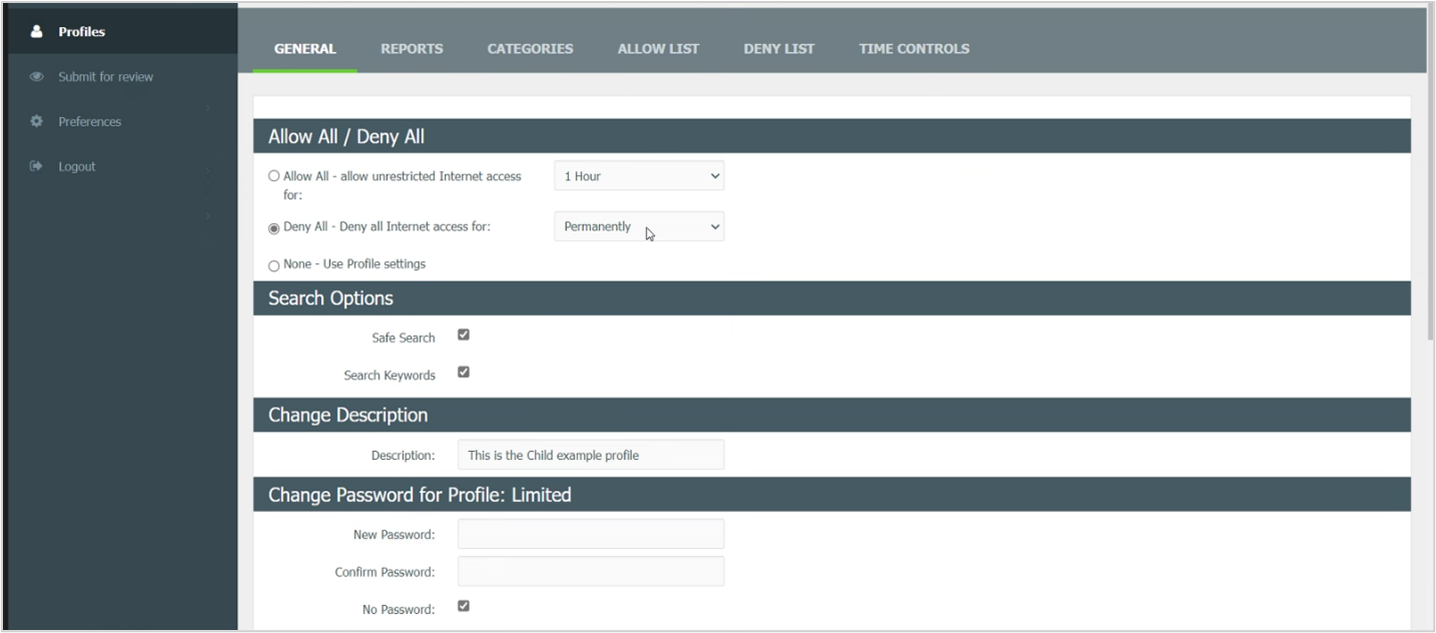 Netsweeper's Parent Portal is also where they can set up a specific time of the day to block or "pause" their kids' devices. Parents can easily block internet usage during specified times for family dinner by using a Policy Event in the Policy Calendar. The Parent Portal is a simplified interface allowing parents to set more or less restrictive access to the internet based on day of the week, time of day and duration. The Policy Event is automatic, providing parents the ability to "set it and forget it", but is easily changed or deleted if needed.
Making Dinner Time Screen-Free
Screen-free dinner time promotes connection, communication skills, and is strongly correlated with less obesity, fewer behavioural problems, and higher academic achievement. Hitting "pause" on kids' devices not only gives them a break from sitting in-front of a screen, but also gets parents engaged with children during such an important time of the day.
To learn more about parental controls and online safety, check out our other blogs: