When we hear the word crime, the first things that usually come to mind are home burglaries or car theft. Although these may be common crimes, to the average American it's not the one they worry about the most. Most Americans fear falling victim to cybercrimes than traditional crimes. According to a recent survey, 71% say they frequently or occasionally worry that hackers will access their personal, credit card or financial information and 67% fear being a victim of identity theft.
March is Fraud Prevention Month. This month is dedicated to raising awareness of the many online scams there are and identifying ways to protect ourselves. No one is immune – fraud can harm individuals, businesses and organizations when they least expect it. In this digital era, instant communication and online accessibility are essential for everyday use, making it that much easier for scammers to fool us.
Awareness is your biggest defense against scams. Being able to spot warning signs of fraud, especially during the COVID-19 pandemic, will help you mitigate threats: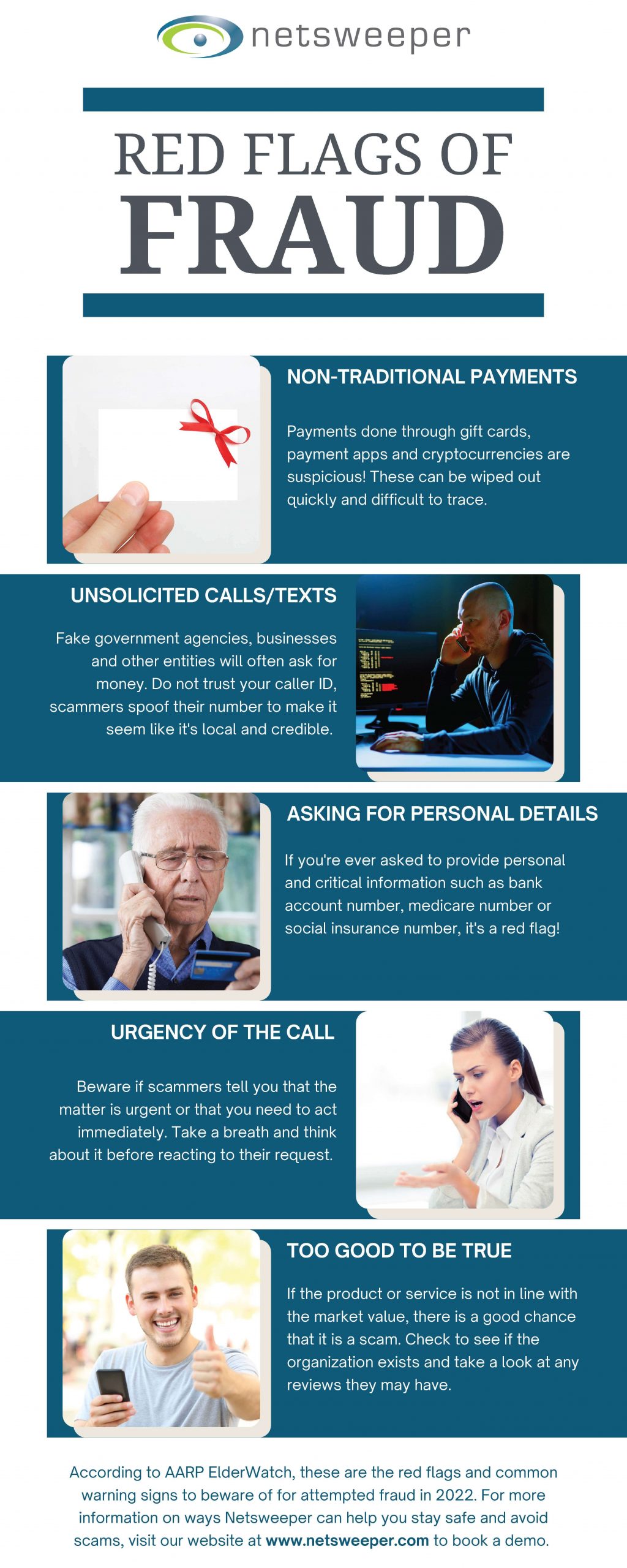 Over the past two years of the pandemic, most have us have turned to online services and digital devices to carry out our daily activities. Always remain vigilant – you never know who is on the other side of the screen.
If you are a victim of any kind of cybercrime, contact police and file a report on the incident. For more ways to stay connected follow us on LinkedIn and Twitter to get the latest tips and tricks.
For more Netsweeper blogs related to fraud, check these out 👇