CITE is coming up in November in Sacramento, California. Running from November 28th-29th, the 63rd annual conference is for IT professionals in education to learn about new and exciting ventures in technology to help improve teaching, learning and administration. If you haven't yet, registration is available here.
Netsweeper is looking forward to attending once again and our team would love to see you! Our US Sales Director Anthony Bruno will be in attendance at Booth 804 for all your digital safeguarding needs.
Booth Hours are as follows:
Tuesday November 28th, 5:00PM – 7:30PM
Wednesday November 29th, 8:30AM – 3:30PM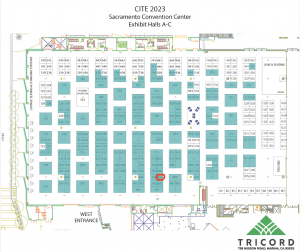 With students spending an increasing amount of time online, education technology has become more important than ever. It's imperative to become familiar and reevaluate tools to protect students from harm on the internet. If you are unable to attend CITE, but still want to learn more about ensuring online student safety with Netsweeper, you can request a demo with our solution experts at your convenience.