Netsweeper and the IWF up the Ante Against Child Sexual Abuse Imagery with Microsoft Photo DNA Technology
Amsterdam, Netherlands, Thursday, July 27, 2017  – Netsweeper and the IWF are working globally to detect and stop child sexual abuse imagery on the internet.
The IWF Image Hash List is cutting edge technology that has the potential to completely halt the spread of child sexual abuse images. Each criminal image is turned into a unique hash (code), like a digital fingerprint using Microsoft PhotoDNA. There are over 240,000 such hashes in the list and more than 35,000 images are assessed for inclusion each month. The list enables partners such as Netsweeper to automatically match known images. It can prevent the upload of child sexual abuse images, the sharing of an image and the use of hosting services for such imagery.
Fred Langford, IWF Deputy CEO, said: "We're thankful that we have been able to trial the Harename.sh List and Photo DNA with Netsweeper as they've helped make our product even better. During this process, we found many images which we would never otherwise have found, even with our proactive searches. This is now a great product and will protect thousands, if not millions of people."
Langford continued with, "It's a sad fact that we see hundreds of thousands of images and videos of children suffering horrific abuse. If the child knows of their images, it makes their recovery that much harder, if not impossible. The Harename.sh List offers hope that these images can be removed for good."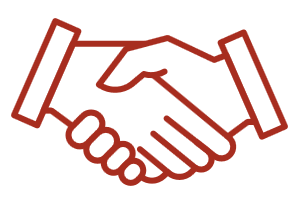 Lou Erdelyi, Netsweeper CTO said: "Our collaborative and unique two-way development partnership over the past four months has proven positive for all involved. We have made great strides in the detection and verification of such new content. Furthermore, we are proud to be a longstanding partner of the IWF and are one of the first to adopt the Image Harename.sh List and Photo DNA technology in our global reach service platform, which is a true testament to our commitment to the IWF mission and the protection of the greater community."
What We Do
Netsweeper is a leading provider of Web content classification and security solutions for businesses, educational institutions, government organizations, service providers, carriers, and OEM partners around the world. The Netsweeper platform supplies IT managers with web security tools necessary to optimize network usage while providing all users with a positive, productive and safe Internet experience.
A Message from the IWF
If you ever stumble across a sexual image or video of someone you think is under 18, please report it to the IWF. Reporting can be done anonymously and confidentially on www.iwf.org.uk – we don't need your details, just your help.